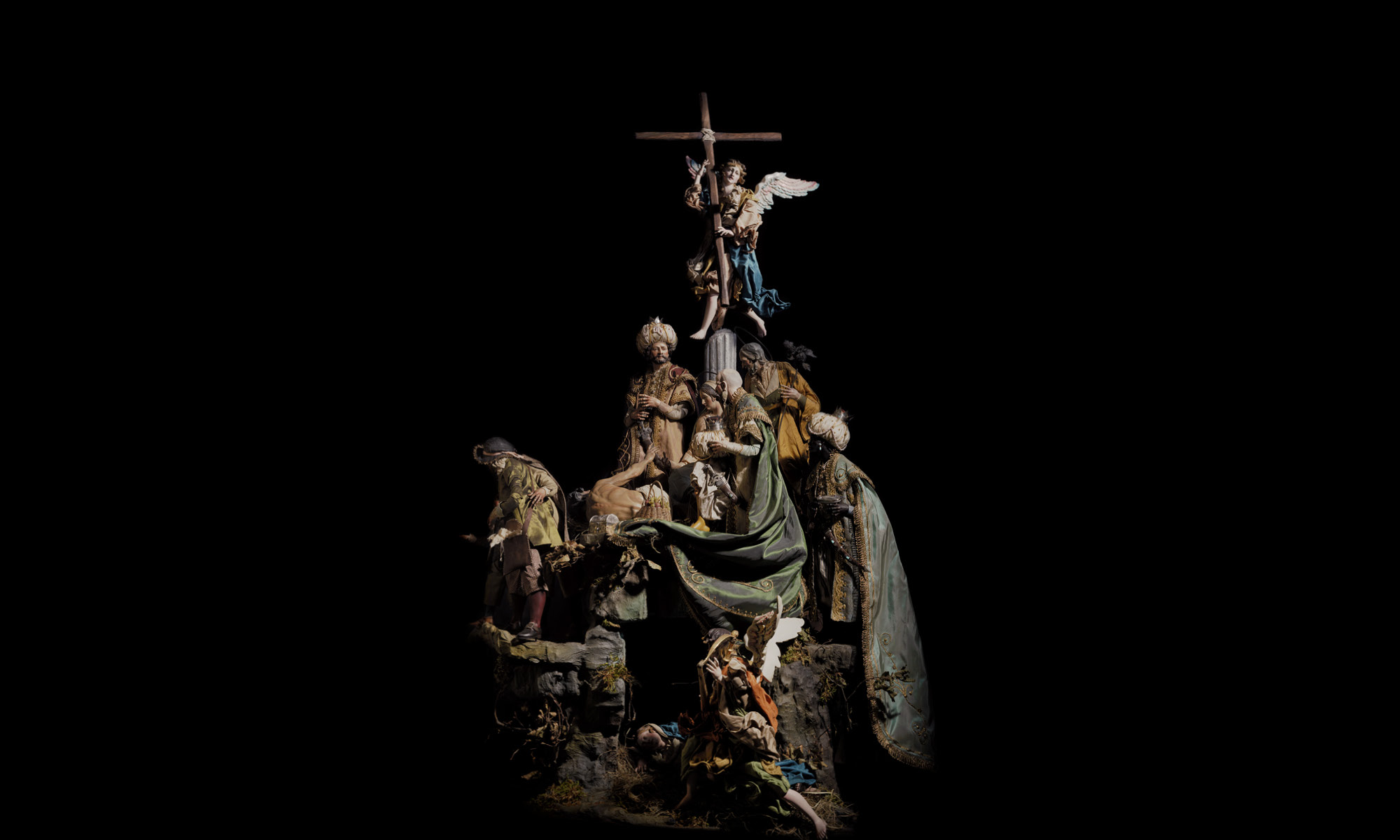 Nativity scene with the Cross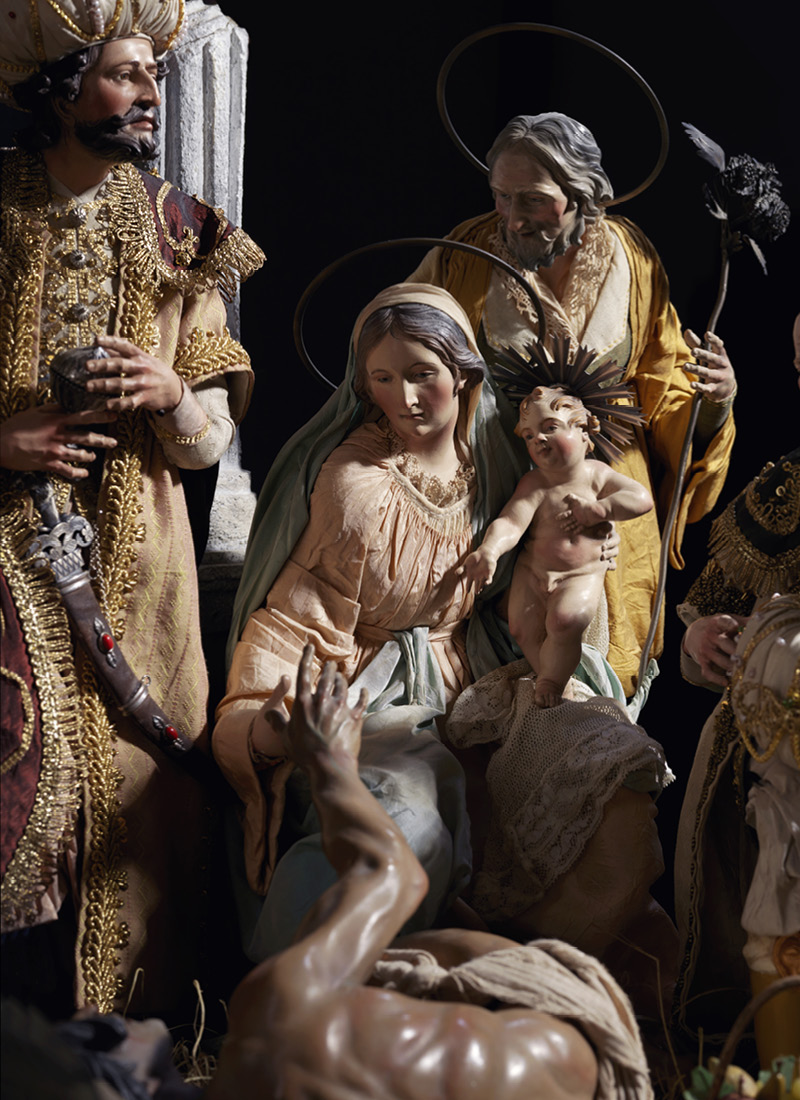 If
it is true that telling a story through images is one of the purposes of the work of art, this nativity scene representation achieves its scope.
It shows indeed a real synthesis of various scenes, such as the announcement to the Virgin Mary that begins the story, the arrival of an angel indicating to a humble man the saving path towards the birth of hope, the three wise men in adoration.
Above the scene
the figure of an angel who, in carrying the Cross, reminds us of the objective of everything that is happening.
On one side figures of three artists can be seen, the keepers of the trade who with their works will continue to tell this endless story.